Lexus Certified
Experience a whole new category. It's not new, it's not used - It's a special category in between. Find out what makes Lexus Certified vehicles so extraordinary.


Certified Pre-Owned vehicles are the perfect choice for those who prefer not to purchase new or used. With rigorous inspections and an excellent warranty, CPO vehicles are as close to new as you can get. The following guidelines apply to most Lexus CPO programs:
IMPORTANT RECALL INFORMATION:
Some of our pre-owned vehicles may be subject to unrepaired safety recalls. Check for a vehicle's unrepaired recalls at safercar.gov.
- Only late-model vehicles with low mileage that are in exceptional condition can qualify.
- Vehicles must exceed, meet or be reconditioned to pass stringent inspection standards.
- All the perks and benefits of a Lexus-backed warranty are provided.
- You'll receive the same Lexus premium ownership experience, with the superior level of respect and integrity that new-car buyers enjoy.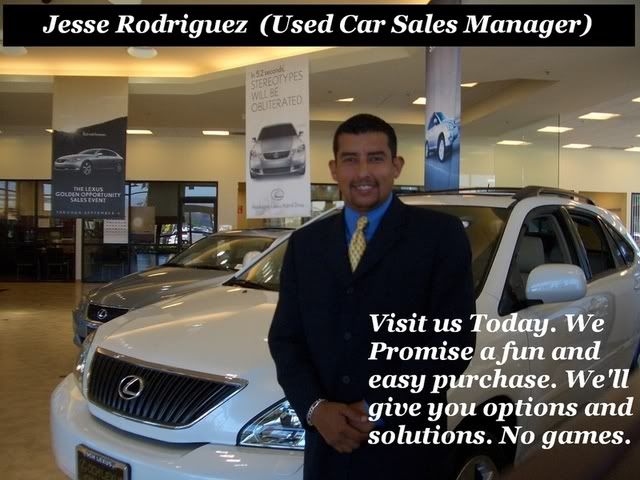 Each Lexus Certified Pre-Owned Vehicle is specifically chosen by a Lexus dealer and their team of experts. Next, Lexus-trained technicians perform a meticulous inspection. Only those models that meet the highest standards are then given a Lexus-backed,
three-year/100,000-total-vehicle-mile warranty
that begins on your date of purchase.